Rozwój przemysłu i usług zawsze wiązał się z koniecznością efektywnego zarządzania zasobami. Energia stanowi podstawowy składnik prowadzenia działalności gospodarczej, od napędzania urządzeń po oświetlanie biur. Rachunki za prąd są istotnym elementem kosztów przedsiębiorstwa. W ostatnich latach coraz więcej firm wprowadza ideę społecznej odpowiedzialności biznesu (CSR) do swojej strategii, a ekologia staje się nie tylko elementem poprawy wizerunku, lecz także źródłem oszczędności.
Biznes a ekologia: współdziałanie dla wzrostu.
Współpraca biznesu z ekologią staje się coraz bardziej powszechna. Rozumieją to firmy, które starają się minimalizować zużycie energii elektrycznej, ponieważ jest ona kluczowym elementem kosztów w wielu branżach. Oszczędność energii nie tylko przekłada się na poprawę rentowności przedsiębiorstwa, ale także na jego reputację jako przyjaznego środowisku. Zgodnie z zasadami CSR, ekologia w biznesie oznacza uwzględnienie ochrony środowiska we wszystkich aspektach działalności, od projektowania produktu po marketing.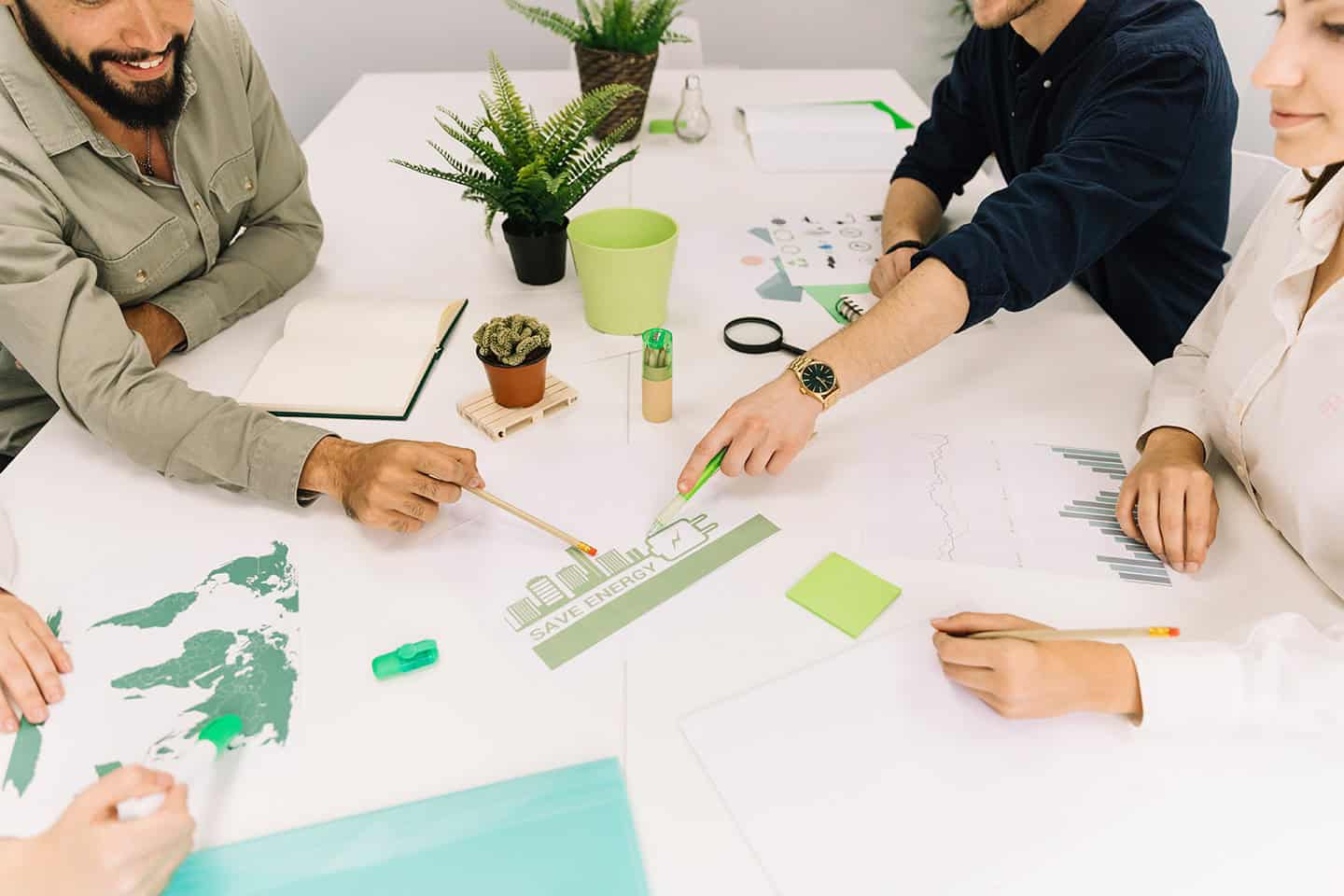 Zielone łańcuchy dostaw: co to oznacza?
Temat zielonych łańcuchów dostaw zasługuje na szczególną uwagę. Łańcuch dostaw obejmuje wszystkie etapy produkcji i dystrybucji, począwszy od pozyskania surowców, poprzez produkcję, aż po dostarczenie produktu do klienta końcowego. W zarządzaniu łańcuchem dostaw, ekologia staje się coraz istotniejszym aspektem. Optymalizacja procesów logistycznych, wykorzystanie ekologicznych środków transportu, redukcja odpadów, minimalizacja zużycia energii i wody, a także automatyzacja to kluczowe elementy zielonych łańcuchów dostaw.
Wpływ społecznej odpowiedzialności na łańcuchy dostaw.
Realizacja zasad CSR i ekologii w łańcuchach dostaw ma ogromne znaczenie dla środowiska. Właściwe zaplanowanie procesów logistycznych, wykorzystanie środków transportu o niższym wpływie na środowisko, redukcja odpadów i minimalizacja zużycia energii to kluczowe kroki. Wybór dostawców, którzy stosują zrównoważone praktyki, stanowi ważny element tej strategii.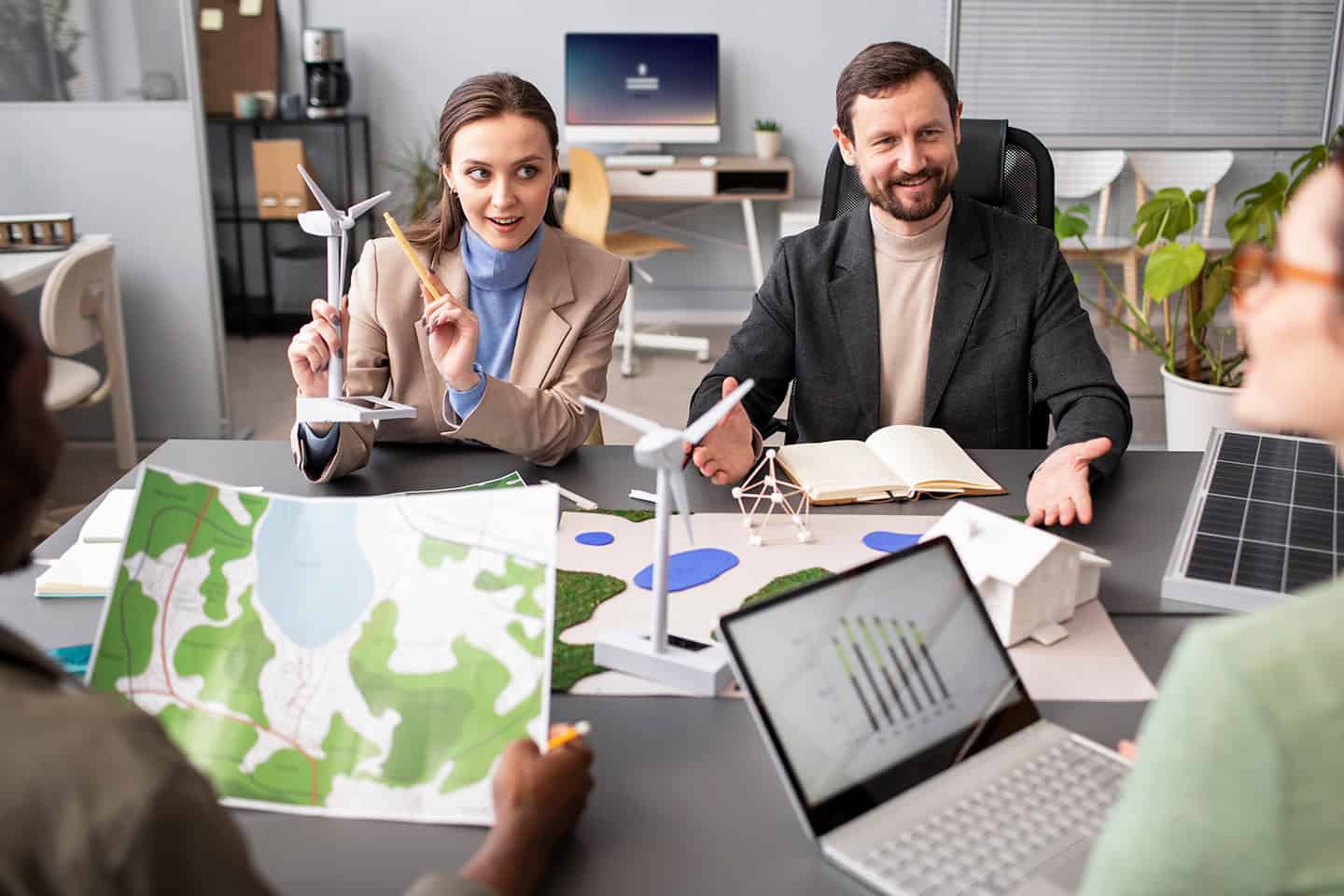 Jak wdrożyć społeczną odpowiedzialność biznesu i ekologię w łańcuchach dostaw?
Niezależnie od branży, każda firma może wprowadzić zasady CSR i ekologii do swoich łańcuchów dostaw. To przyczyni się nie tylko do poprawy wizerunku, ale także do generowania oszczędności. Wykorzystanie energooszczędnych urządzeń, optymalizacja planowania transportu i magazynowania, automatyzacja działań oraz korzystanie z zielonej energii to ważne kroki na drodze do zrównoważonej przyszłości.
Podsumowanie.
Działania związane z CSR i ekologią nie tylko pomagają firmom zminimalizować negatywny wpływ na środowisko, ale także pozyskać zaufanie klientów. Wdrożenie zasad CSR i ekologii w łańcuchach dostaw staje się nieodzowną częścią strategii każdej nowoczesnej firmy. Prowadzenie działalności z poszanowaniem środowiska to inwestycja w przyszłość, która przynosi korzyści zarówno firmie, jak i całej planecie.